Georgia Department of Revenue Online Refund Inquiry System provides income tax refund information 24 hours a day, seven days a week. The refund information is updated daily.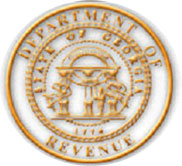 You can now check the Georgia GA Tax Refund status of your current year's refund by entering the information requested below. Please enter the information exactly as it appears on your return.
ELECTRONIC RETURN FILERS - The processing time for electronically filed returns is currently 2 to 3 weeks.
You may contact the Taxpayer Services Division Refund Inquiry Section at 404-656-6286/404-417-4460; 1-800-338-2389 (within Georgia but outside of the metro Atlanta calling area) or 1-877-602-8477 (outside Georgia) to speak to a Taxpayer Services Representative.